20th May 2018
Cook helps us launch National Cricket Week 2018
Posted in Cricket.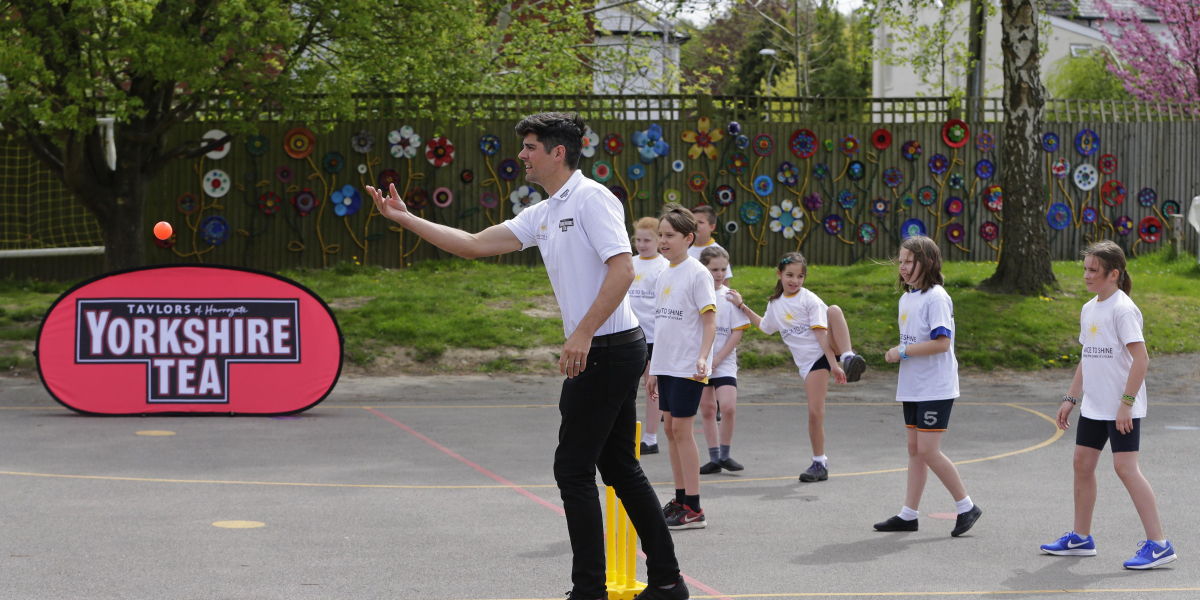 We're sponsoring National Cricket Week again this year - and the event, which is run by the cricket charity Chance to Shine, will take place from June 18-22.
Thousands of schools and communities across the country will take part in a week of cricket-themed activities to celebrate the sport and encourage children to play and learn through cricket all year round.

To help get the message out, we took England Cricket's all-time highest Test run scorer and former captain Alastair Cook to cricket-mad Rusthall Primary School, near Tunbridge Wells.
He spoke to the pupils and answered their questions about how he got into the sport, and what he has learnt from his career at the top of the game. Then he joined Year 4 and 5 pupils for a playground cricket session.
Alastair said: "It's been brilliant to be here taking part in a proper celebration of cricket. Throughout my career I have learnt a huge amount from the sport, on and off the field, and I hope that all these children will develop a lifelong love for cricket.
"Chance to Shine are working tirelessly to give as many children the opportunity to play the sport and to receive the benefits like teamwork, resilience, communication that will benefit them for life. Yorkshire Tea National Cricket Week is a great opportunity for schools to give their pupils a brilliant first experience of cricket."
Chance to Shine is encouraging all schools to sign up to take part during the week and will provide all schools that do sign up with the free digital resources to inspire pupils to take part in the sport. To take part, visit Chance to Shine.