5th July 2017
Teapot Test is Back!
Posted in Cricket.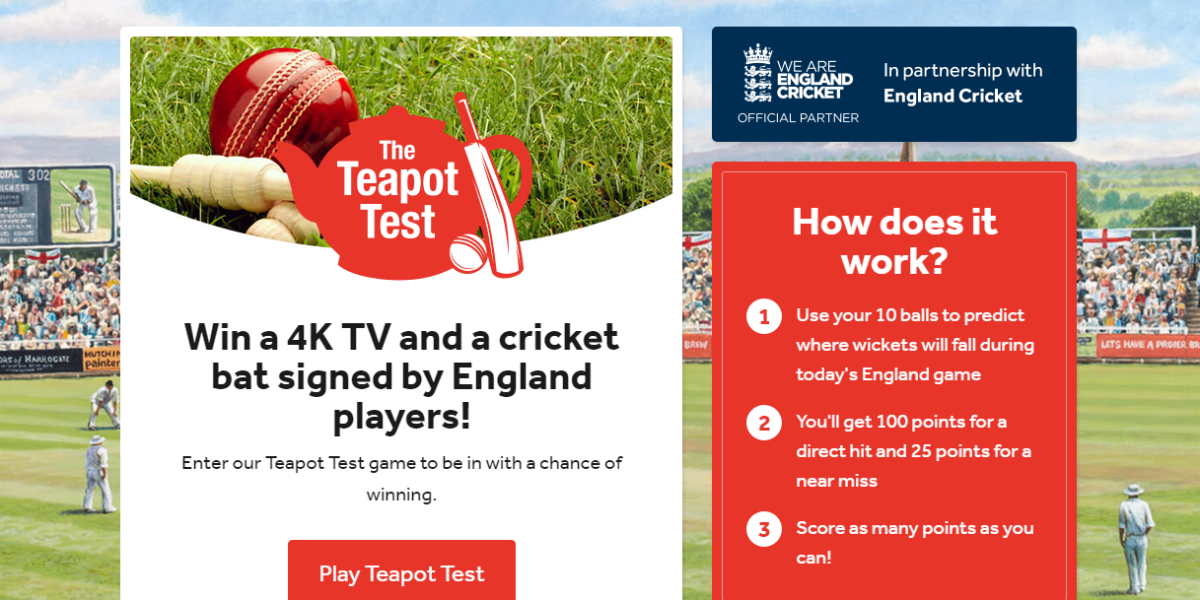 The summer of cricket has begun, and that means our Teapot Test is back!
It's our free wicket prediction game - and with England squaring up to South Africa and the West Indies between now and September, there'll be plenty of chances to play.
You get 10 chances each day to predict where wickets will fall, scoring 100 points for a direct hit and 25 points for a near miss.
The person with the highest score at the end of the series will win 4K TV and a cricket bat signed by England players.
If you fancy having a go, here's the link: Teapot Test.