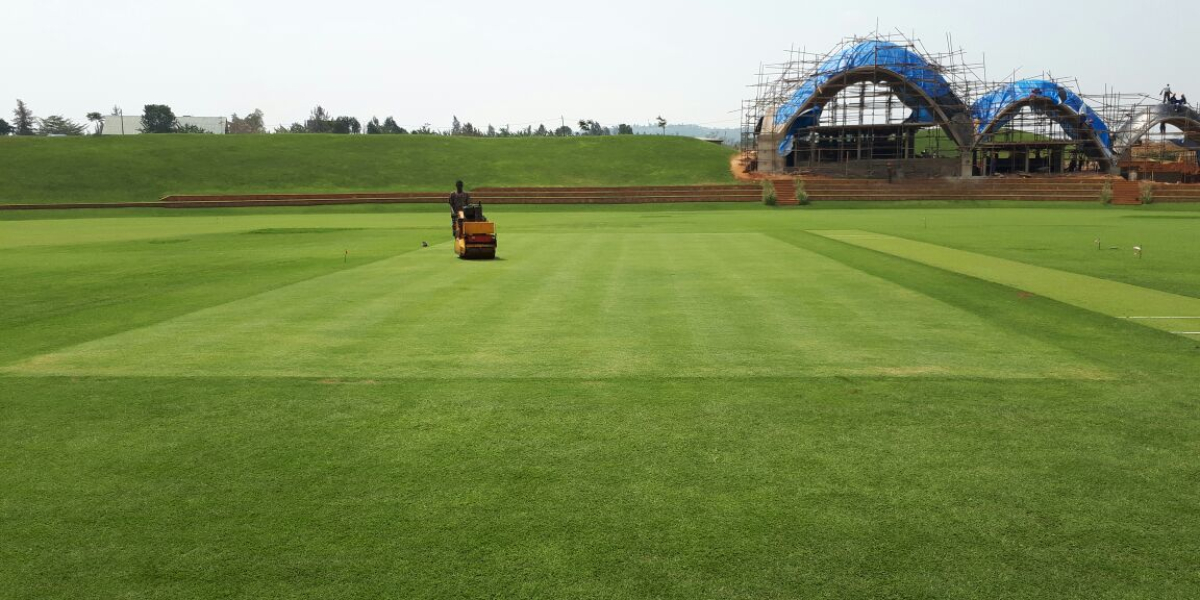 We buy a lot of tea from Rwanda. In fact, we buy 10% of all the tea produced there, because Rwandan tea is a key ingredient for Yorkshire Gold, Yorkshire Tea and Yorkshire Tea for Hard Water.
So Rwanda is a country we care about a great deal - and we go to great lengths to re-invest in the tea-growing communities that help to make Yorkshire Tea taste as good as it does.
Our latest project there is a little different. We're sponsoring the Rwandan Cricket Stadium Foundation (RCSF) in building Rwanda's first international standard cricket stadium and promoting cricket accross the country.
Why? Well, we've always believed in cricket as a force for good. We've been involved with cricket at a grass roots level for decades in the UK.
Our marketing director, Dom Dwight, said: "We are incredibly proud to be expanding our support of grass roots cricket outside of the UK for the first time, in a country that produces some of the world's best tea – and where we already have such strong relationships.
"When the RCSF told us about their mission to build Rwanda's National Cricket Stadium back in 2011, we felt incredibly passionate about the cause.
"We believe that cricket has the power to bring communities together all over the world. The RCSF are the driving force of this power in Rwanda and we're delighted to be supporting them to help further unite communities, including those of our tea estates we care deeply about."
The first part of the project – the stadium – is almost complete. To mark its official opening next month, it will host the inaugural Cricket Builds Hope Twenty20 tournament from October 23, before opening on October 28.
Along with others who have contributed to making the stadium a reality, we'll be competing in the Twenty20 tournament with a team made up of staff, friends and farmers from three of the Rwandan tea estates we buy from.
The sustainably-constructed cricket pavilion also has space on site to enable the Rwanda Biomedical Centre to deliver HIV-testing services free of charge to the local community.
And following the opening of the stadium, the RCSF will change its focus, with a new name - Cricket Builds Hope - and a new goal, to work with us to visit and coach cricket within the tea estates of Rwanda. We both believe passionately that this beloved, idiosyncratic team sport has a real ability to bring communities together.
Our head of tea, Ian Brabbin, said: "Rwanda grows some of the best teas in all of Africa and we've been supporting projects over the last decade to improve lives and livelihoods of farmers.
"The establishment of cricket on our tea estates is in the early stages but we do believe it will make a difference and we'll be working closely with Cricket Builds Hope in the coming years to integrate the sport across our estates."
We'll share more news here soon.