27th February 2019
Misbehaving tea bags
Posted in Our News.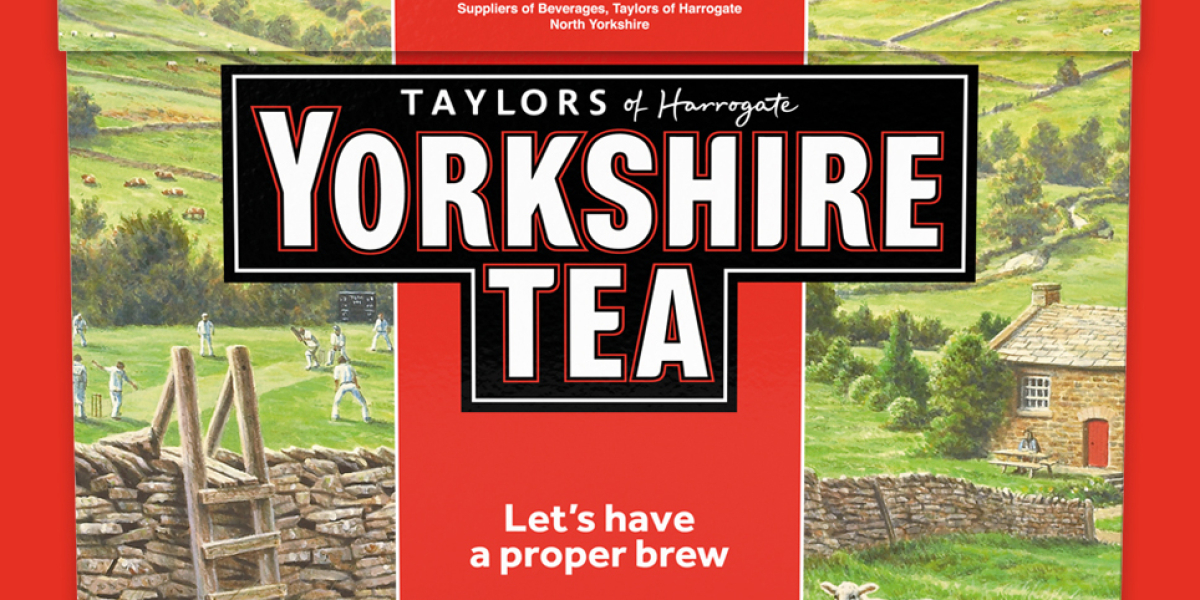 This is an update to our post from December (please scroll to the bottom if you'd like to read that).
Some of our tea bags have been misbehaving. Here's an update so you know what's going on.
We want to be more environmentally friendly - including changing our tea bags so they're sealed with a renewable, plant-based material.
We started switching a few lines over last autumn and set a target of the end of 2019 for switching all of them. The early production runs went really well but then as we stepped things up a notch, some of our tea bags started misbehaving.
Since then we've been doing a ton of work to get the new material working properly on our machines. What we've found is that it's a lot trickier to work with than tea bag paper which uses oil-based plastic - and there are a few different things which can cause problems with the final seal. We've got to the bottom of some of them but we've not quite cracked them all yet.
It's no good racing ahead if it means people's tea bags keep falling to bits, so for the time being we're going to just use the new material on a couple of machines, where the stuff we've tweaked is working well. And we're going to watch them like a hawk until we trust them before rolling it out to the others.
In summary: it really is just a small proportion of tea bags that have had a problem (though a small proportion of all the tea we make is still a lot of ruined brews). It'll be a much smaller one still now we're slowing things down a little and it'll keep on shrinking as time goes on.
We're still planning to have switched all UK tea bags to the new material by the end of the year.
We'd like to say a massive sorry again to anyone who our tea bags have let down. It takes 4-6 weeks for stuff we make here to make it onto the shelves, so we'll probably still be hearing from people for a while - and if you get any that break on you, please just fill in our contact form and we'll put things right (please include as many details as you can, like the batch code from the bottom of the box).
---
Original post (December 18, 2018)
Some of our tea bags have been misbehaving. If it's happened to you, we're really, really sorry – here's a bit of an explanation about why.
Our tea bags were sealed with oil-based plastic – and we're switching that to a renewable plant-based material which is much more environmentally friendly to dispose of. Yorkshire Gold has switched already and Yorkshire Tea is part way through.
The new tea bags have been brilliant in our trials. Now they're out in the world at a much bigger scale, some of them have been splitting while brewing. It's actually a small proportion, but people are used to our tea bags being reliable, so it's a big deal when they go wrong.
We're gutted to be letting people down. We don't think it's all down to the material – we think there's more technical work to be done to make sure it's working properly with all of our tea bag machines. So we're going to keep testing and tweaking until they're perfect.
It's the first step in a series of big environmental changes for Yorkshire Tea. Once we've got this under our belts, we want to replace the plastic wrap on the outside of our tea box – and by this time next year, all our products will be Carbon Neutral.
Sometimes we might stumble a bit in trying to make these changes happen. We want to do the right thing and we hope that you can forgive us for our teething problems.
If anyone ever has any issue with Yorkshire Tea, for any reason at all, our customer services team is really lovely and always very, very keen to put things right, so please just let us know at hello@yorkshiretea.co.uk (with the batch number from the bottom of the box, if you have it, and your postal address).