28th November 2016
Funding Education in Kenya
Posted in Our Growers.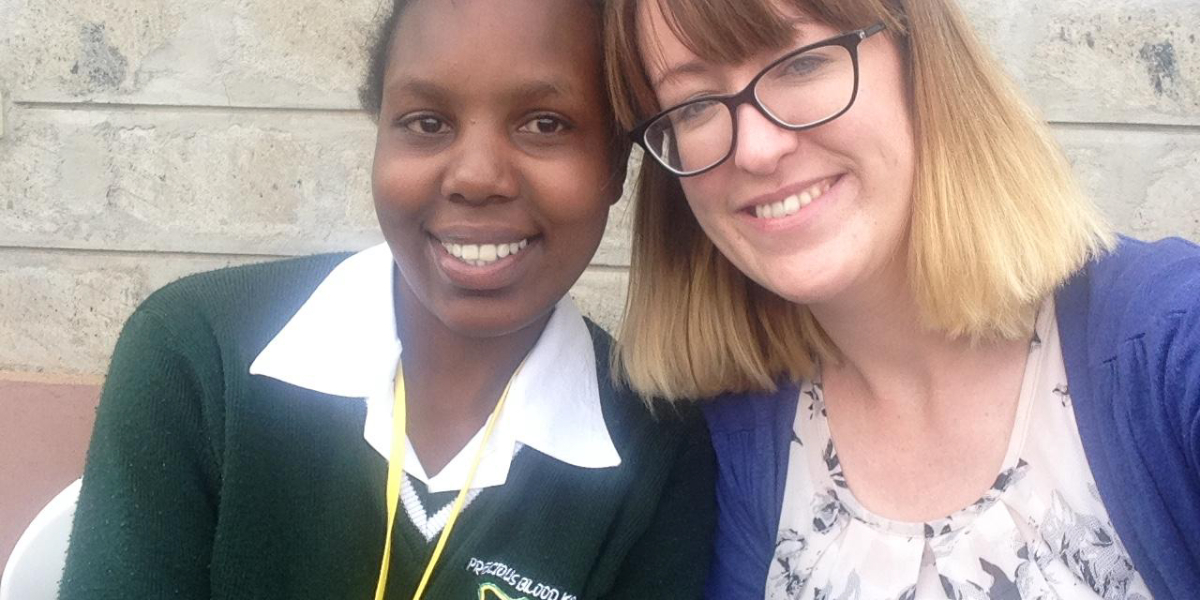 Becky in our sourcing team recently visited Kenya, where she met some of the children whose secondary school education has been funded by Yorkshire Tea. Here's a report from her trip. Above: Becky, right, with Theresa Muchinan, whose parents farm tea in Murang'a in Central Kenya.

On a recent visit to Kenya to meet some of our tea and coffee producers, I wasn't expecting to find myself in the middle of a sports stadium, judging a sing-off between 350 high school kids. I was in Nairobi to meet some of the students from tea growing communities that Yorkshire Tea has helped to complete their secondary education.
In Kenya, secondary education is not provided to all for free by the government, so only around 60% of children aged 13 and above are able to continue their education.
Our biggest tea supplier, the Kenya Tea Development Agency, have set up a scholarship program to help ensure that children from tea growing communities have the opportunity to continue with their education. It's something on which we've been partnering with them for four years now, and some of the students we began working with are now about to graduate from high school.
Calvin Munene is one of these students, whose parents farm tea in Kathangariri, close to Mount Kenya.
"I had no way of getting school fees, it's expensive and I am the youngest in a big family" he tells me. "I remember very well the day I was awarded the scholarship. It was a great help to my parents. It relieved their stress when I was able to go to school."
Calvin wants to become an engineer, and is waiting for his form 4 results to find out whether he'll be able to go to university.
According to the KTDA Foundation, education has proven to be by far the best tool to help improve the livelihoods of the communities in which they work. Their determination and ambition are clear to see.
"My parents had no options, they were trying to find a way for me to continue at school," says Theresa Muchainan, who wants to become a social worker. She grins: "I want to assure you that I'll do my best. Now that I have this opportunity, I want to live my life to the fullest."