30th August 2017
Bowling Done Proper
Posted in Cricket.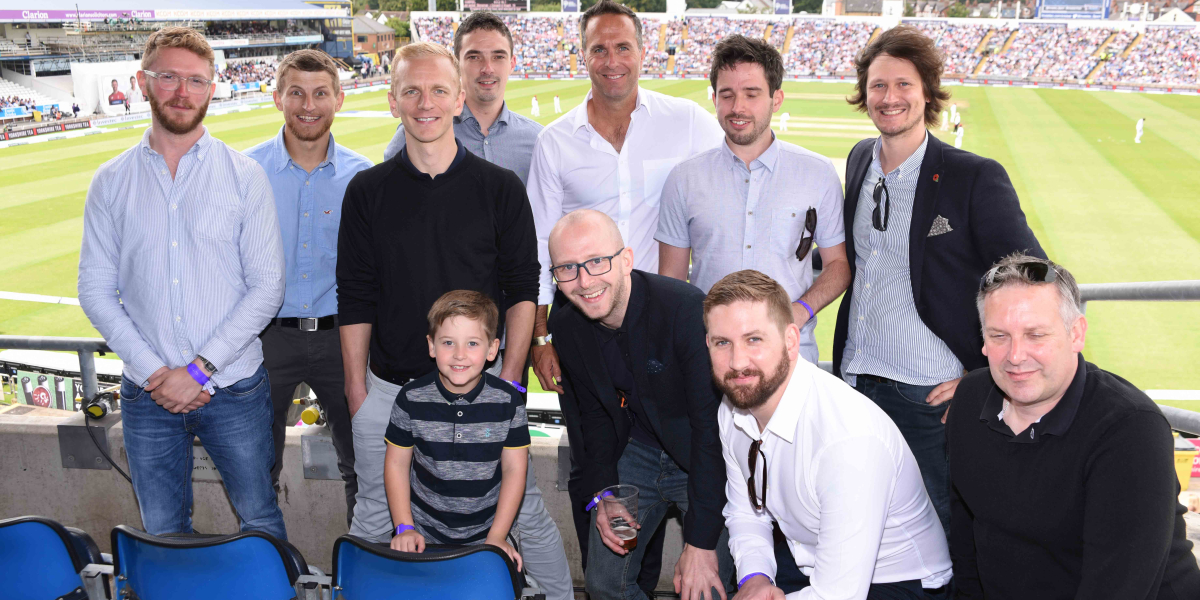 There are few sights as majestic as the graceful arc of a teabag in flight.
So we asked Yorkshire Tea fans to show us their bowling skills, in the hope of finding the best teabag bowlers in the world.
Several weeks and scores of videos later, we selected the five videos we liked the best and invited the athletes in question - and a friend each - to a VIP day in the Yorkshire Tea Box at Headingley.
Aside from watching England v the West Indies, they rubbed shoulders with Michael Vaughan and Darren Gough, tried on the hallowed Yorkshire Tea Band uniforms, and took home a signed cricket bat and a personalised box of Yorkshire Tea.
Thanks to Finley, Christopher, Dean, Joel, Chris, Patrick, Tony, Alasdair, Nigel and the two Adams for helping to show the world what a noble spot Bowling Done Proper is - and for being such lovely company.
Click here for our edit of all five winning videos.